We've been hearing from our private beta users that rather than integrating documentation from often nebulous external sources, they'd like to create it inside of Luro as well. Now you can! And in accordance with the Luro philosophy of mapping resources and insights to the products they shape, we're surfacing documentation in a few places so that it intuitively maps to your design system and Luro setup.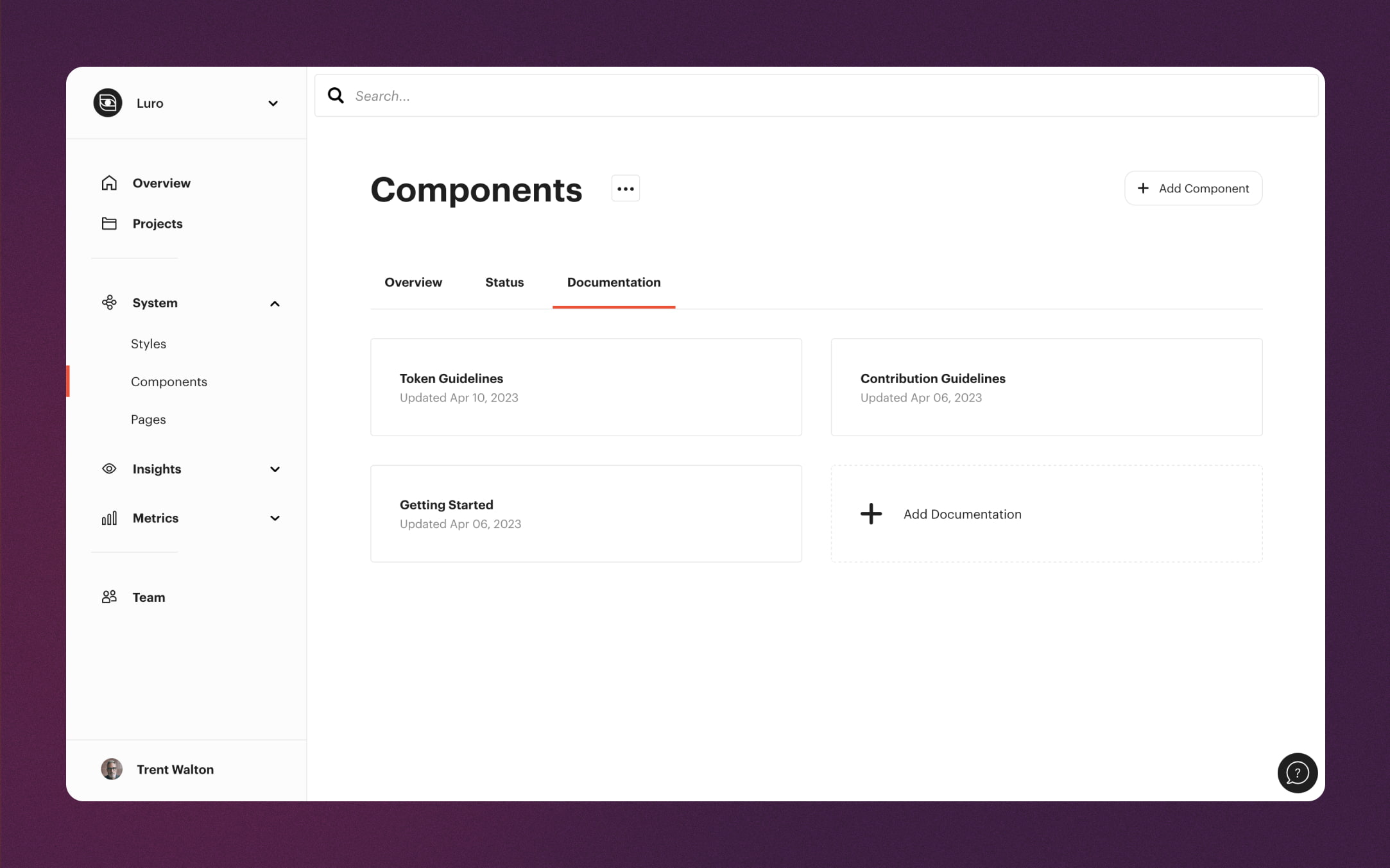 Firstly, you can find documentation for each section (components, prototypes, research, etc.). This placement allows teams to feature key docs like "Contribution Guidelines" or "Getting Started" in their relevant sections.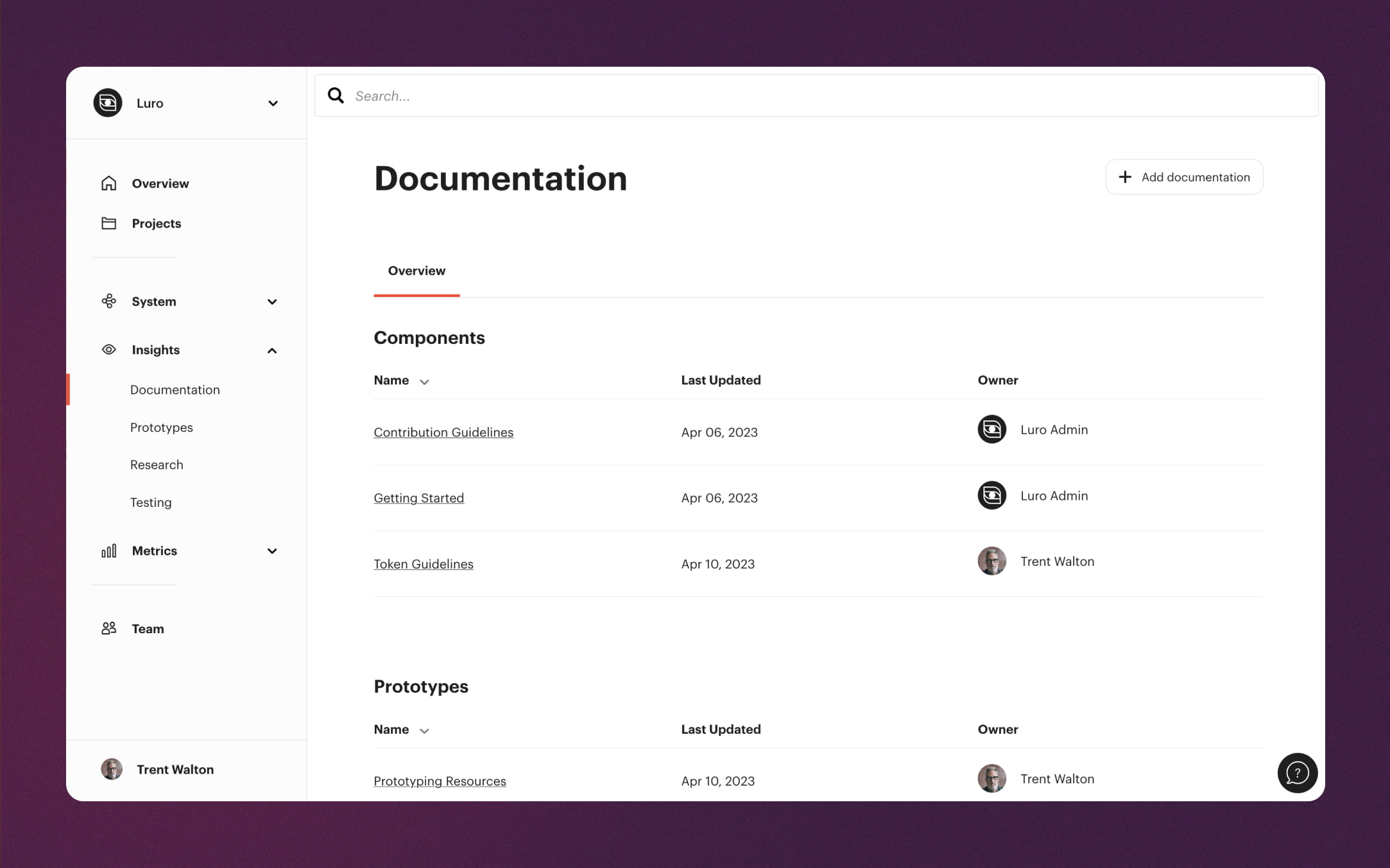 Secondly, you'll find a comprehensive list of documentation grouped by sections under "Insights." You can add documentation from either place.
The Documentation Creation and Editing Experience
We took this round of updates as an opportunity to continue to evolve the writing experience inside of Luro. You have several styling choices from our bubble editor when creating new documentation. You can add a link, images, tables, lists, etc. We also support markdown!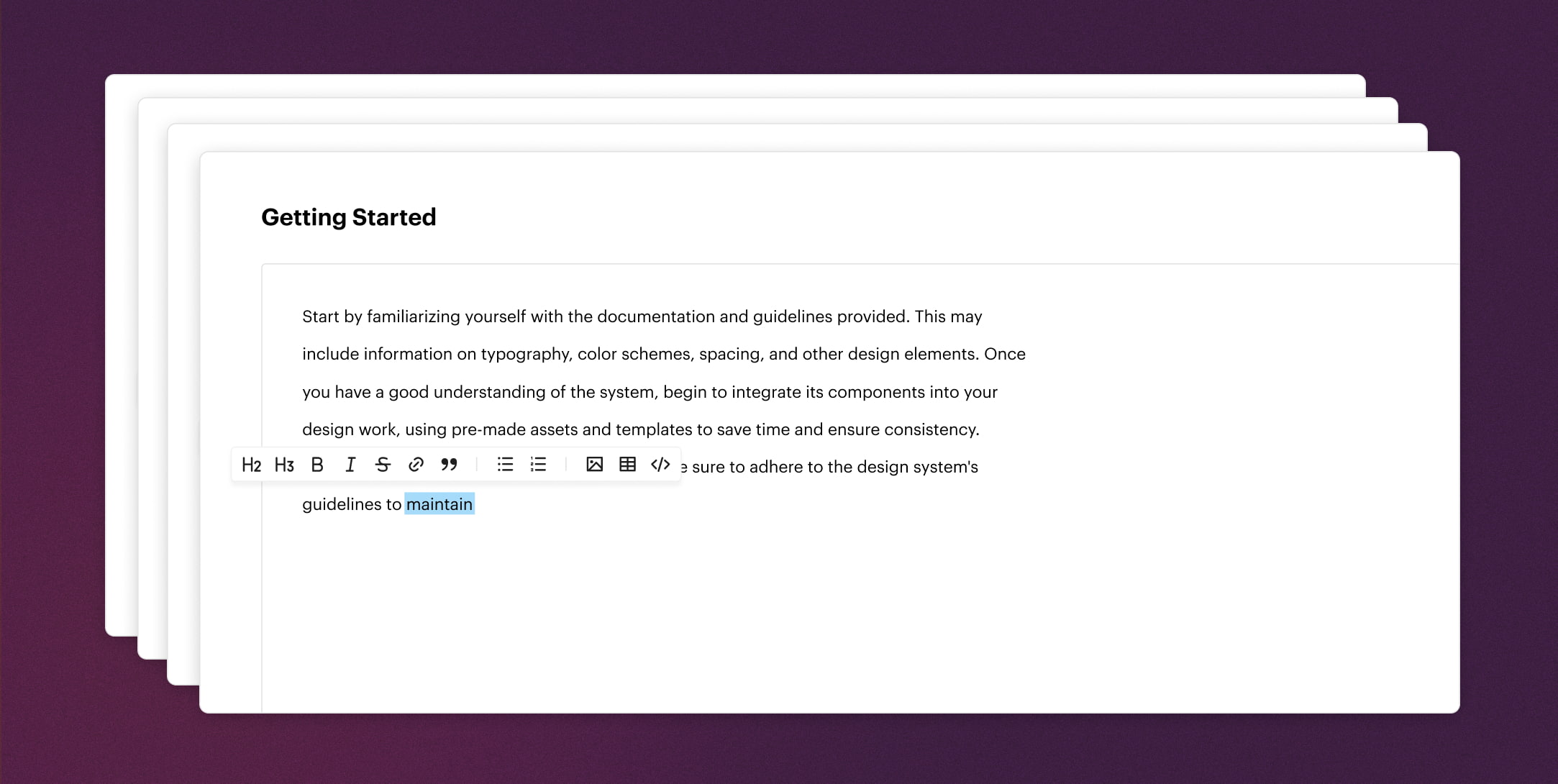 Use Cases
While there are a few common ways to use documentation for your organization, the possibilities are endless!
Getting started guidance, i.e., how we prototype, do user testing, etc.
Design and development principles
Contribution guidelines, i.e., how to request a new component, share a prototype, etc.
Tool documentation, i.e., how we use Figma or Miro, how to get access, etc.
Accessibility and performance principles
Valuable Insights
A couple of months ago, I wrote a roundup post on design system documentation. In addition to feedback from our private beta users, many insightful posts written by industry comrades helped shape this feature release. Thanks, everybody — much appreciated!
Ready to get started?
Our private beta is in full swing — sign up now.
Sign up for free