Stay up to date with Luro's new Activity Feed.
The previous iteration of the overview page was a bit noisy. We had a few streams of the latest updates across all sections of Luro, but they were cluttered and scattered about. It made it difficult to know where to pay attention and spot the difference between what was new and what was updated.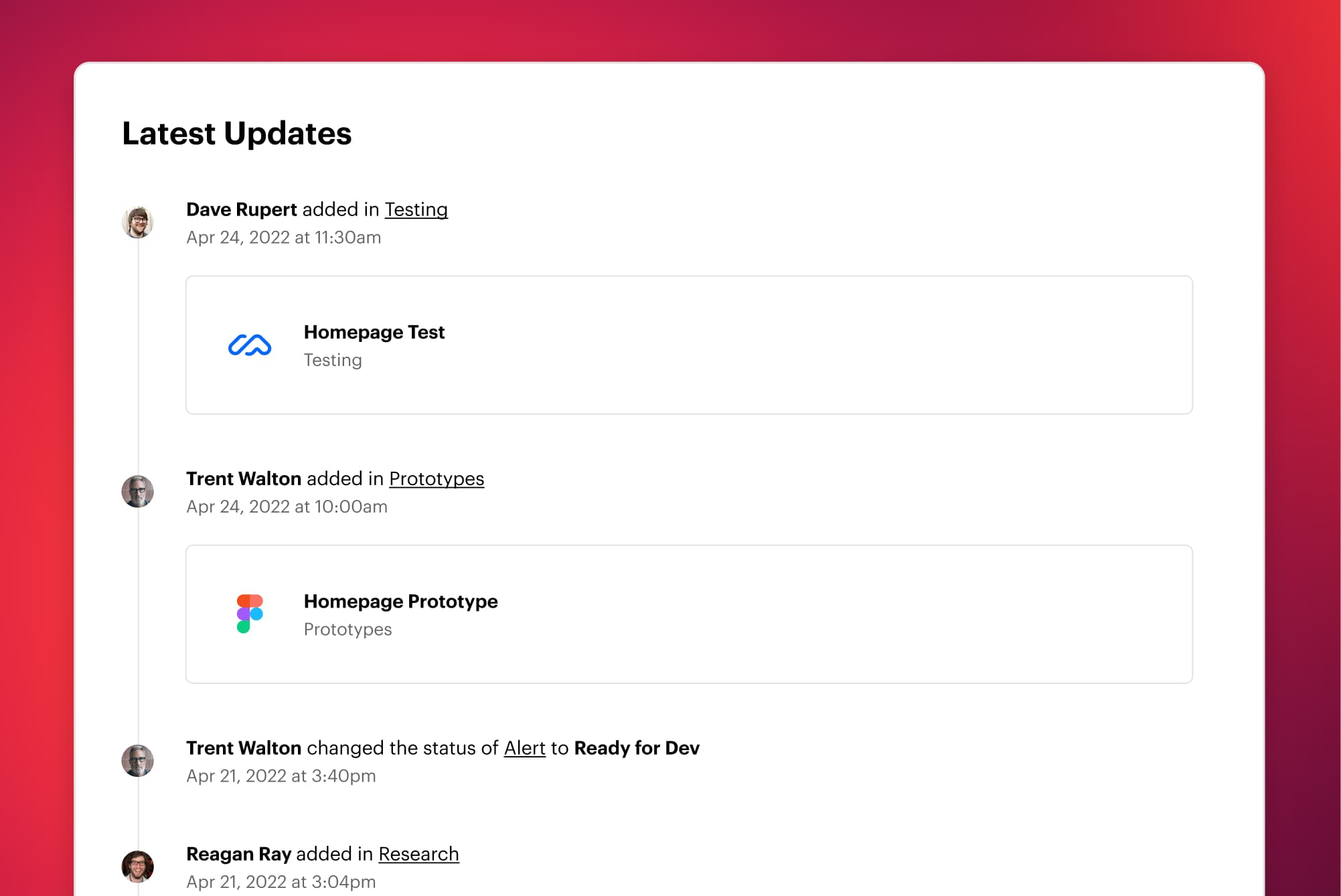 The more feedback we got from our private beta users, we realized they were missing important updates like new prototypes, survey results, project status changes, etc. So we merged all the activity streams into a single chronological feed to surface recent updates right when you log in.
Right now, we surface a few core activities:
New styles, components, component variants, and pages
New source files
New projects
New documents, prototypes, research, and testing
Status changes across all items
Deleted items
Automated Luro jobs like performance and accessibility audits, and analytics crawls
Logging into Luro and getting a high-level overview of what's been happening across the entire product is a pretty cool feeling. It's like an internal status hub for product teams, but better because it's less ephemeral when everything is tied back to the product you're building. We'd love for you to try it out and let us know your thoughts.
Ready to get started?
Our private beta is in full swing — sign up now.
Sign up for free