Sending someone a Figma link for an in-progress project is always a bit of a crapshoot. In the past, I've usually had to screen share and walk through it with the rest of my team. Everyone organizes their Figma differently, and once the pages start piling on (version-1-6, final-final-final, etc.), it can become a mess that only the creator can make sense of.
Getting started the Luro way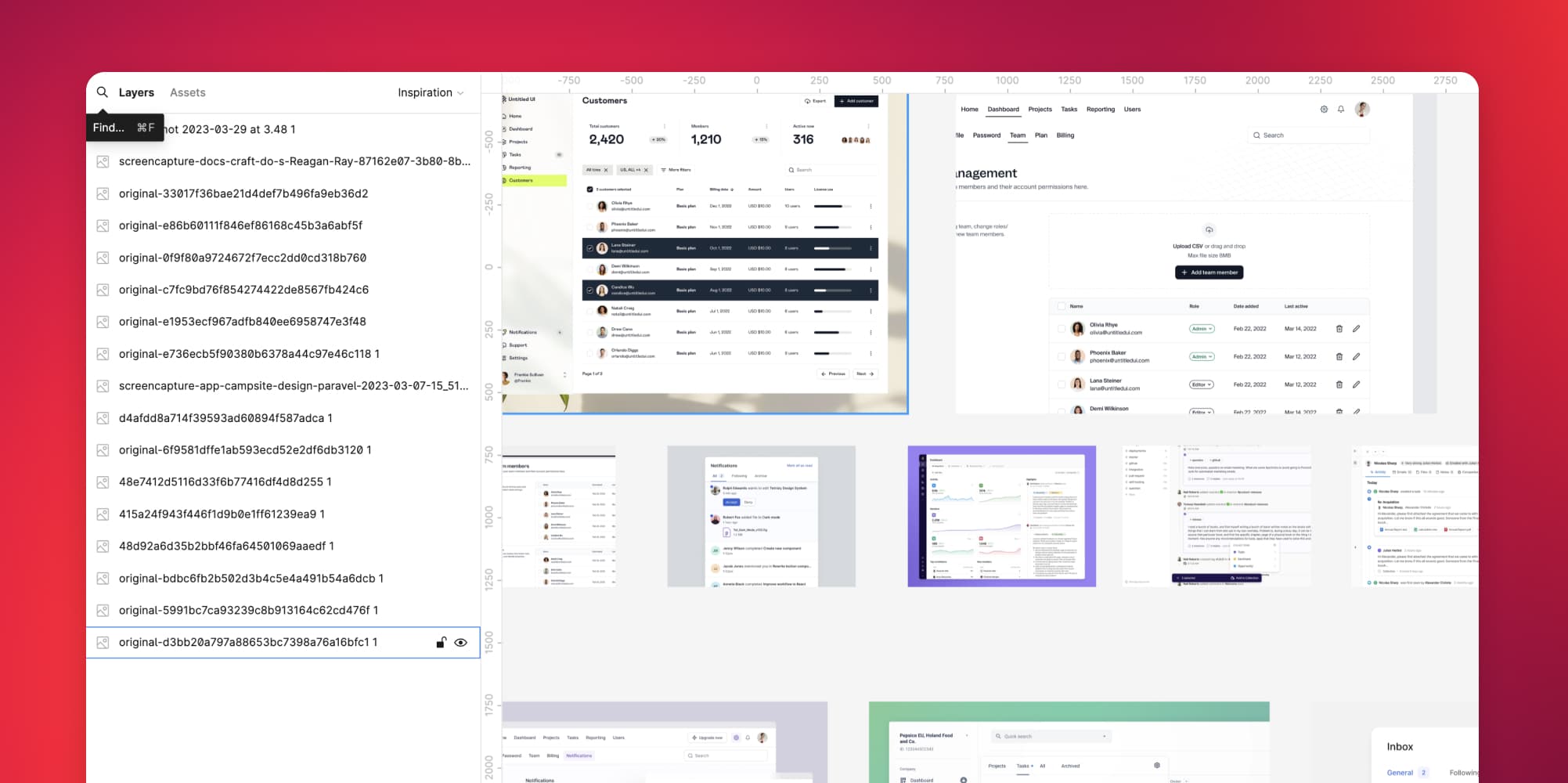 When kicking off a new project for Luro, I usually spend a day or two diving into research. For our team, early research can include visual inspiration, competitive analysis work, or general brainstorming. This research usually turns into a giant mood board in Figma.
Above is my early Figma file for our activity feed. There's a competitive analysis page with screenshots of other activity feeds for inspiration and a brainstorming page full of sketches and notes. Usually, once you get past this stage, your Figma file has many pages, and that work gets lost quickly.
How to add research in Luro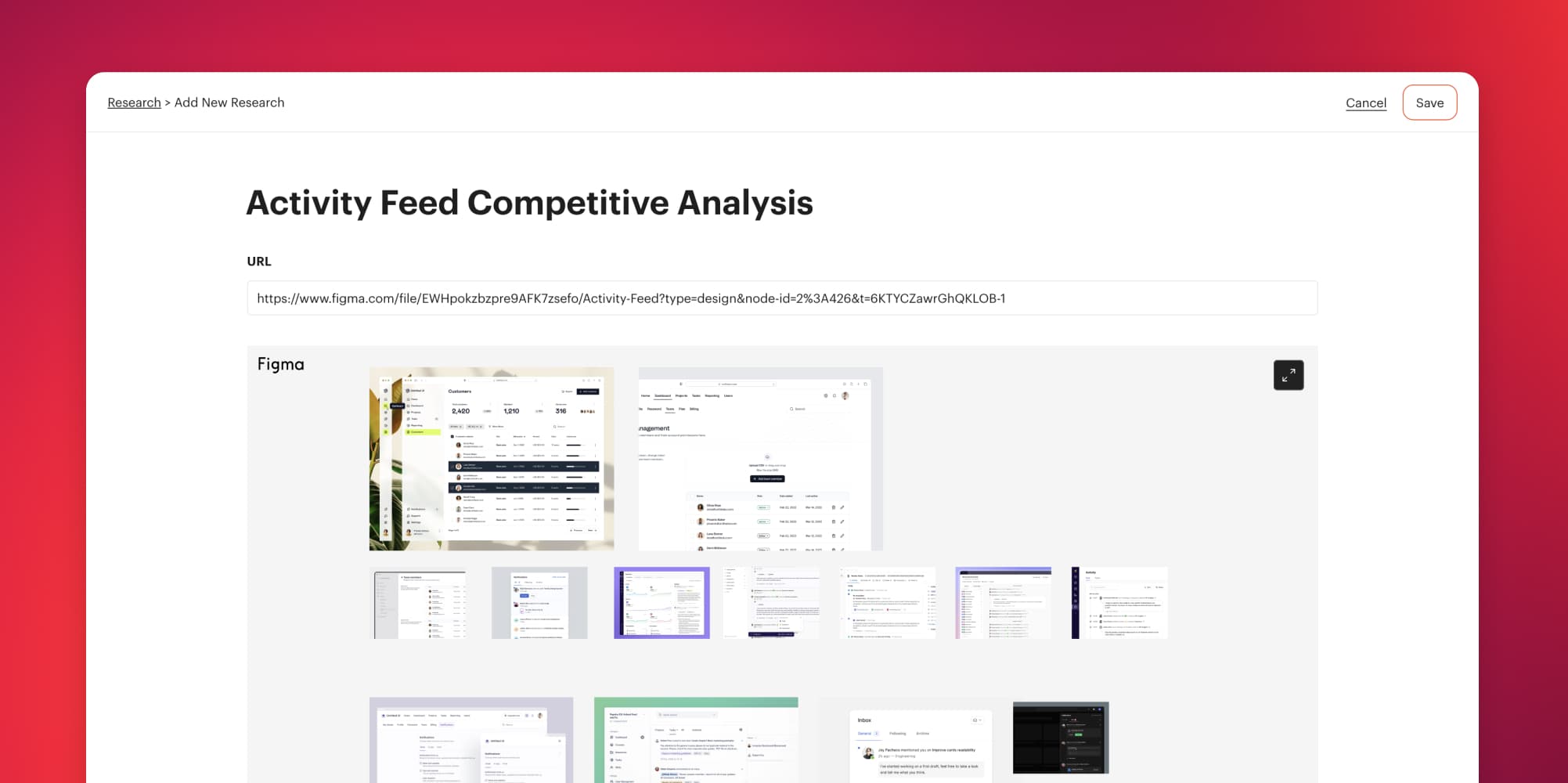 We'll use the competitive analysis as an example to port this research over from Figma. First, I'll add a new research page in Luro called "Activity Feed Competitive Analysis." You'll notice one of the first things we ask for is an embed URL - this would map to the same page in your Figma file. Adding the URL will embed the page in Luro, where you can continue to add notes, links, etc. Once added, it will surface as a research item.
Sharing and organizing in Luro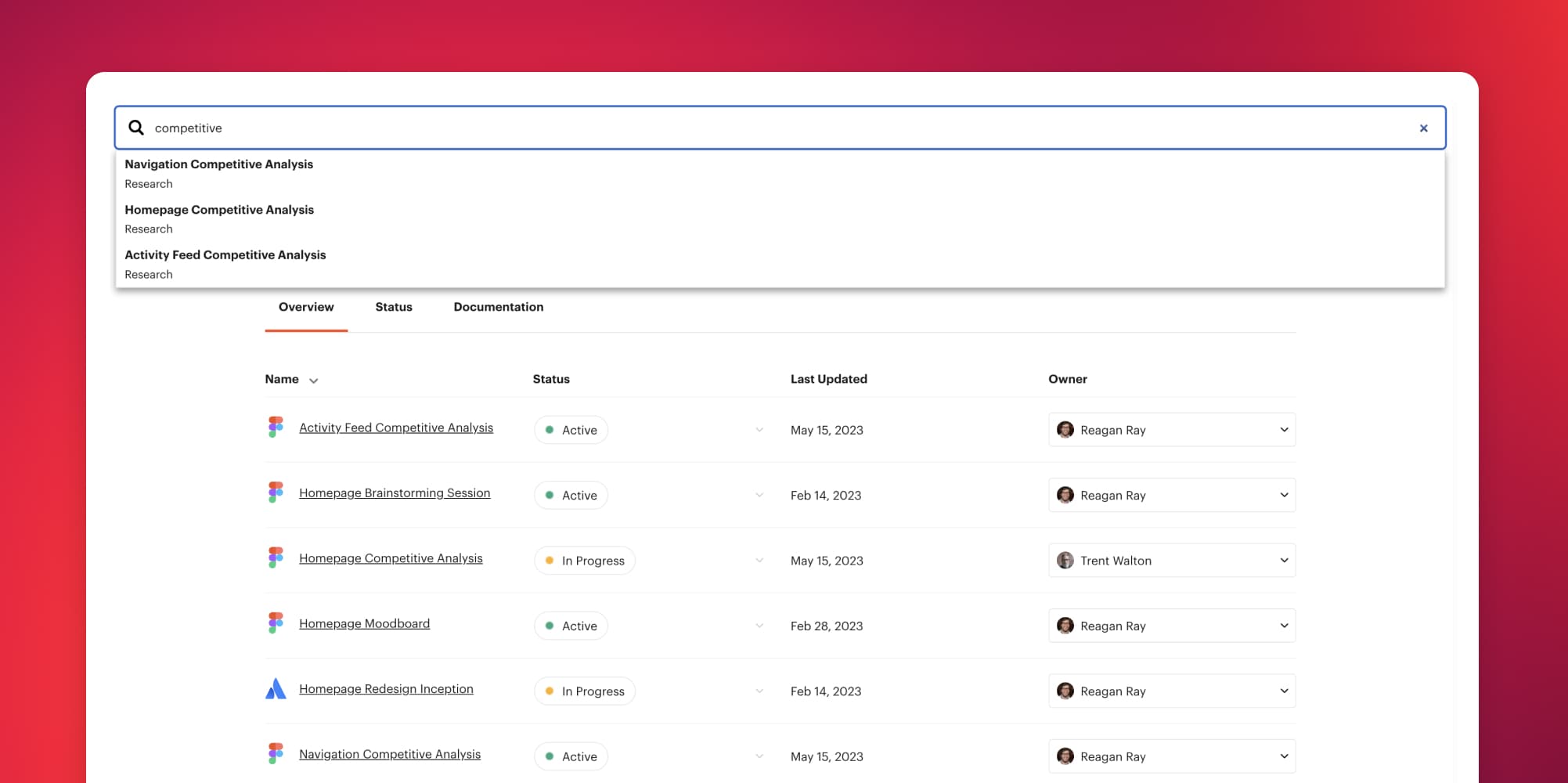 After adding the competitive analysis in Luro, it will surface in your activity feed so that the rest of your team can check it out (soon, team members will be able to receive a notification via email or Slack). Your team will also begin to have a collection of competitive analysis work in the research section that everyone can revisit and share.
Shipping a new feature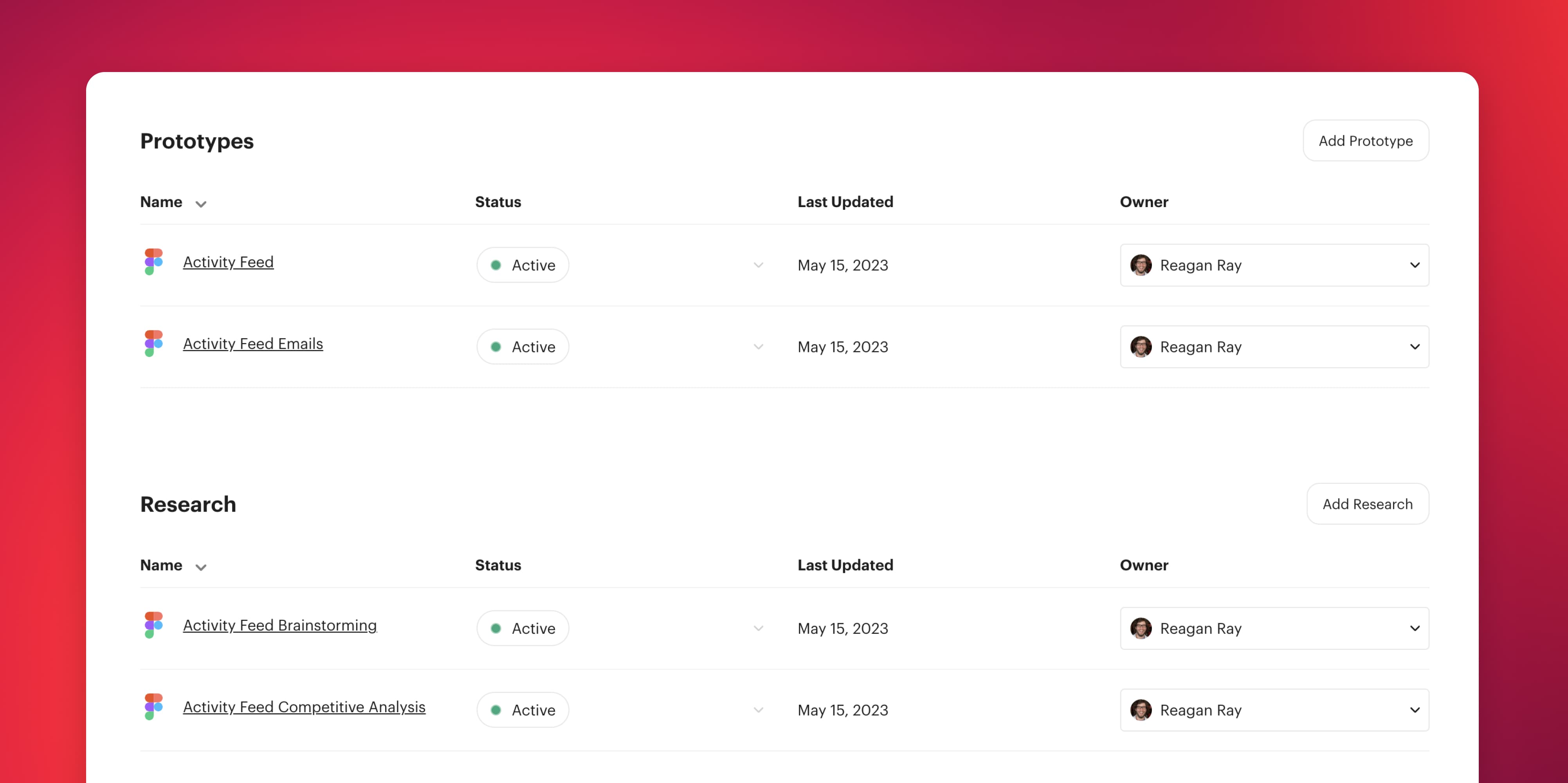 The next step is to add your research to a project. This way, your team can start to see the evolution of a feature - from the initial research to the user testing, prototyping, approvals, and deployment. Adding research only takes a few minutes to add to Luro, but it tells a much more complete story on the evolution of a project.